Corporate wellness programs have become extremely popular among employers looking to reduce their health care costs among their workforce. In the US, corporate wellness has become a $6 billion dollar industry, and over 90% of businesses with 200 or more employees have some kind of wellness initiative in place. In the UAE, awareness of the benefits of increased fitness is growing among residents as well as companies who are appreciating that investing in the health and wellness of their employees can boost their bottom line by saving them money in health care costs. In addition, corporate wellness programs can improve the productivity of employees by reducing sick days and helping them become more mentally alert and engaged in their work.
While the corporate wellness industry is still in its infancy in the UAE, it benefits greatly from the growing awareness among residents of the benefits of maintaining a healthy body. For example, 55% of respondents from the UAE to the Nielsen Global Health and Wellness Survey said they thought they were overweight, while 63% said they were actively working to lose excess weight and 83% said they were willing to pay more for healthy food.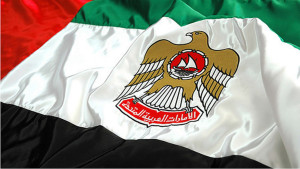 A study conducted by Drs. Carl Lavie and Richard Milani shed some light on the benefits of a well-designed corporate wellness program. The physicians looked at a random sampling of 183 employees at a particular workplace along with their spouses. Of those workers who were classified as 'high-risk' for developing chronic health problems at the start of the study (using measures like blood pressure and body fat), 57% of them were converted to 'low-risk' status by participating in a six-month heart rehabilitation and exercise program. This resulted in savings of $1,421 in medical claim costs per participating employee.
The health care company Johnson & Johnson reported similar success when they started their corporate wellness program in 1995. As a result of company wellness initiatives, the number of J&J employees who have hypertension or are physically sedentary has fallen by more than half. Corporate leaders have estimated that their various wellness programs have saved them a total of $250 million in health care costs over the past decade.
What are some of the factors that contribute to a successful corporate wellness program?
Leadership. Company leaders have to take the initiative to create a corporate health culture in order to engage their employees and encourage them to participate in wellness initiatives. For example, the CEO could take the lead by making time for fitness breaks so that employees won't feel conscious if they do the same. The corporation could also appoint a wellness manager who creates a health program based on the company culture.
Culture. The idea of promoting health should be integrated into the company's culture. For example, Instead of making the idea of promoting health intrusive to employees, i.e. by forcing or shaming employees to have health screenings, the company can instead hold Wellness Days where employees are taught how to live a healthier lifestyle as well as including updates on the company's wellness initiatives during staff meetings.