How to Make a Tremendous Difference In Your Team's Lives
Retain & Attract The Best Staff
We Make You Money, Not Cost You Money
Did You Know That the 2nd largest Cause of Lost Workdays is due to pain and tension in the body (musculoskeletal disorders)?
Our Programs Typically Save You More Money Than the Program Costs
That's Right – Our Programs Make You Money, they are Not a Cost!
Savings calculator
See how much you could save per year by switching to Corporate Wellness Co.
1
How many team members do you have?
Drag the slider to select total team count here and we'll work out 60% of this that would participate

2
ROI
Return On Investment
Save
3
What is your employees average monthly wage?
We usually find its 15,000 or 20,000 but whatever yours is enter it here
Figures based on 60% participation and 15% of this 60% achieving measuable results Also based on 4% of these participants not leaving the company when they normally would have.
Just Imagine if you see the Following Improvements in Your Team………
See Your medical health insurance costs drop by 12%
Prevent 15% of your workforce from developing back/neck problems that cause days off work/huge drops in productivity? (take a moment to add up those cost savings)
If they can deal with stress better?
If they have improved creativity?
If their decision-making ability increases significantly?
We Know You Care About Your Team or You Wouldn't Be Reading This
We Know You Care About Your Team or You Wouldn't Be Reading This
Get In Touch Today To Find Out About The Best Employee Programs In The Middle East
Enter your details here and we'll call you within 3 hours and be available for an appointment within 48 hours (maximum)
The Nuts & Bolts – What We Actually Do to Massively Impact Your Team's Lives
The Last 4 Doctors Workshop Series
This is a series of world class seminars and workshops designed to give each participant the tools and strategies they need to transform their own lives if they were previously unfit and unhealthy.
Great health and the joy and meaning it can help to bring to a person's life is impossible until each of your team grasps that health should be tackled holistically.
Our last 4 Doctor's concept brings holistic health to life, therefore making it more meaningful and memorable which increases the chances that it will have an immense effect on their life.
The Dr Posture Wellness Experience (Our all time, most popular program)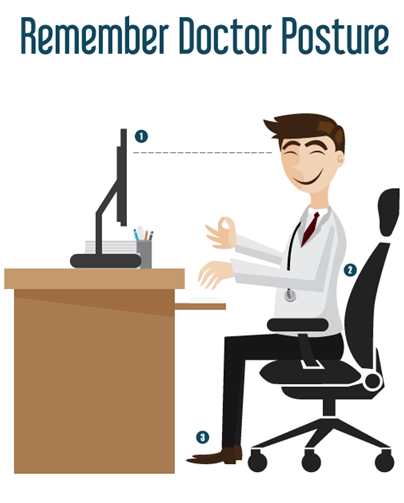 75 minutes.
To help your team remove the roadblocks to great ergonomics and posture so they can live a life full of energy and experience everyday free from pain and tension.
80% activity based and 20% enlightening education on the surprising effect posture and ergonomics has on all the bodies systems.
This experience is really fun, the fact that everyone is up and moving doing something new creates an environment that encourages laughing and team bonding
We coach your team on the key elements of great posture and how poor posture can cause a cascade of very serious negative effects throughout the body. We have incorporated the very best assessments possible during a group workshop to diagnose each one of your team member's physical and mental blocks to perfect ergonomics and posture.
Quote
Thank you Tim and Corporate Wellness Co for the amazing lunch and learn you did for our team. You got everyone up and moving and there was a wonderful team-building event that got the team cooperating against each other and also collaborating at in the same 5 minutes. There was even people that were too desperate to wait until the question and answer section at the end to ask questions, people also stayed after to ask Tim questions.
Holistic Ergonomics Assessments
Our ergonomic assessments are not what you might expect…
believe me they are at least 2 very important levels above and beyond any of our nearest so called 'competitors'.
Because of using a better approach we help you team achieve far greater results.
They are highly effective individual holistic assessments deigned to make a huge impact in your team's wellbeing.
We spend forty five minutes with each team member going through a holistic ergonomics assessment checklist with over 75 assessments on it.
These are crucial for ensuring your team is not put in harm's way in terms of correct workstation and office environment set up.
The daily stress and strain of sitting badly for over 8 hours a day, for 9.4 years of one's life (the average time spent at work over a normal person's lifetime) really takes its toll on the body. For best affect it is advisable to combine these assessments with the Dr Posture seminar.
Everyone's work environment is checked including air flow, air quality, noise levels, vibration etc as we as the classic workstation assessments including chair, monitor, desk, storage space, mouse, keyboard, positioning of the above and sitting posture.
This is only a small selection of our assessments.
We educate people on how to use their chair properly and sit with great ergonomics and don't focus so much on encouraging companies to buy new ergonomic equipment.
The best chair in the world wont get someone to sit properly if they don't know how to and don't have the motivation to continue doing so.
We wok on these elements with laser like precision. During our assessments as many free, quick and simple adjustments as possible are made.
Quote
Excellent session, super useful, should have been earlier in my career
What makes Our Ergonomics Training Totally Unique
The 1st totally unique and essential element of our assessments
Is the holistic element that only Corporate Wellness Co offer in the Middle East.
We coach people on any element necessary to help them sit properly. For example, if we find someone is sleeping badly and therefore does not have the vitality needed to sit up straight we will coach them to fix their sleep issues.
The health imbalances we have helped our Clients with before range from hypothyroidism that was at the root cause of someone's headaches to improving one Clients diet to help them with their low energy levels which was significantly affecting their ability to sit upright and therefore causing lots of ergonomic related problems and resulting in low productivity.
The 2nd completely unique and absolutely essential element we include in our assessments
Is the physical Assessment we do with your team, this is essentially determining where the physical blocks of each team member are and giving them a step by step guide to fix those blockages, along with a comprehensive plan for revision if they forget anything.
This is another element that are competition are just not doing, therefore choosing our 'competitors' over us is practically doing a disservice to your team. Don't let your team miss out!
Quarterly New Joiners/Follow Up Package
We see this as essential.
From one month to the next the typical company we visit has new joiners or people that have been transferred from another office.
To ensure these team members are valued like the team that received the ergonomics assessments its essential to have a retainer for our services in place.
This is flexible if certain minimum requirements are in place.
This is a great way to keep ergonomics freshly in the mind of the original selection of people who did the ergonomics assessments because I will be in the office regularly and it really helps create sustained behaviour change.
Tailored Email Series (to help your team create the habit of great posture/ergonomics)
Do you want a way to install great posture as a habit in your team and help them follow through on their commitment to do the back rehabilitation exercise routine that they discovered during their ergonomics assessments and Dr Posture wellness experience?
We have the perfect combination of initiatives, the email series is one of them.
We identify the critical exercises, postural improvements and ergonomic workstation adaptations that need to be done to experience relief from chronic pain and posture related stress, its exactly these specific elements that we use the email series to educate your team about and to follow up to see if they have been sticking to the regime we set for them.
Our Communications Package
We get your emails openend and your team excited about the program
An example of one of our communication pieces