ARE YOUR EMPLOYEES YOUR GREATEST ASSET ?
Did you know the average person spends 10.3 years of their life at work? Imagine the difference you can make in your team's lives!
WHY SHOULD YOU CHOOSE US?
WE WILL MAKE THE BIGGEST IMPACT IN YOUR TEAM'S LIVES
THE KEY FACTS:
IBM estimates that their health programs have saved the company between dh 730-950 million in avoided health care costs. -Health fitness, Dec newsletter.
Each staff member that has one disease risk factor costs the company 1277 dh a year. More risk factors = multiplied cost. -"Emerging research: A view from one research centre," American Journal of Health Promotion (May/June 2001) p.346.
Every 7.3 dh invested in a CHP (Corporate Health Program) yields a 27.2 dh return annually. -Veilife productivity study, Vielife.com

Johnson & Johnson's wellness programs have saved the company 91,250,000 over the last decade

Staff at Nelenet said that the Wellness Program is the thing they will miss the most in their exit interview

4% is the voluntary turnover rate at SAS I, thanks in part to a highly effective employee wellness program

A Wellness program reduces presenteeism, being at work but not performing due to stress, pain, fatigue.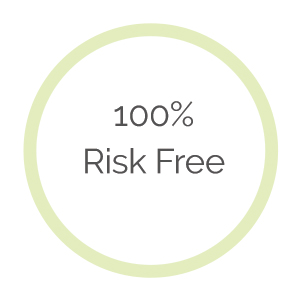 RISK FREE GUARANTEE
If for whatever reason you are unhappy with your wellness program we will refund 100% of your money, no questions asked! Minus any payments to third party providers. We know our programs are set up in a framework that guarantees results, we know the quality of the information we deliver is engaging and creates positive change for your team and we really care about helping you and your team, that's why we stand behind our service with a watertight guarantee.
Don't Miss Out
Subscribe To Our NewsLetter
Sign up to our monthly 'State of Wellness Newsletter' that gives you actionable and highly impactful ways to help your team with their health and wellness. Don't miss out, once a quarter we randomly pick a subscriber to receive our highly praised Dr Health & Dr Posture workshop, worth over 6500 aed!
GET IN TOUCH TODAY
Do you want a company who:
Deliver world class wellness programs or one off wellness workshops and initiatives?
Really cares about helping your team transform their lives?
That teach at least 3 impactful health principles that your team are not doing but if implemented could make a massive impact in their professional and personal lives?
Don't settle for 2nd best, get in touch today.
Attention! Once a quarter we give away our most popular workshop: Dr Health and Dr Posture worth over 6500 aed to the lucky person who contacts us +/ signs up to our state of wellness newsletter.
PS. Do you know our typical Client: 100 employees, of which 70% participate in our programs with an average wage of 15,000 aed/employee save 1,568,874 aed a year?
So we pay you to do a wellness program with us!
Save
Save
Save
Save
Save
Save